Shade3D Online Store is directly managed by Shade3D Co.,Ltd.
First, you need to create an account on Shade3D Online Store: My Page. Once this account created, you will be able to purchase Shade3D products, re-acquire a software, download available updates for your version and access the following services:
- Purchase and download Shade3D products
- Payment method: Accept all major credit cards or PayPal.
- Download the updater corresponding to the purchased product
- License management of products purchased with user registration
- Purchase and download Shade 3D Marketplace products
- Download bonus data for Shade3D Online Store users
- Others
---
Purchase Shade3DVer.19
---

---
Purchase MagicalSketch 3D Download Version
---
Buy MagicalSketch 3D for Mac & Windows in the Online Store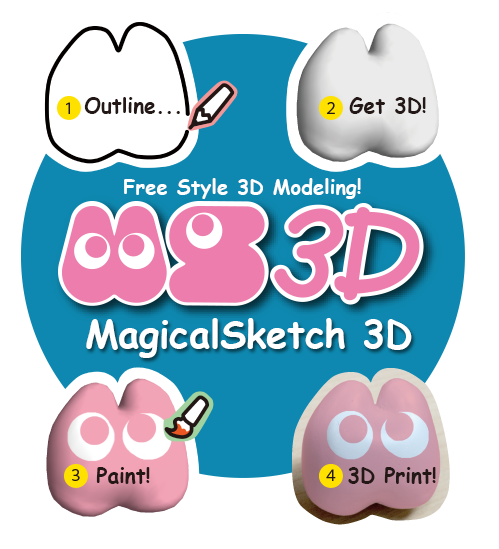 ---
Purchase Shapeasy Download Version
---
Buy Shapeasy for Mac & Windows in the Online Store

---
Purchase Shade3D Marketplace products
---
In order to make a purchase on the Shade3D Marketplace, push the buy button next to the application icon you want to download. If you are a new user, don't forget to create an account first!
---
If you are already a Shade3D Online Store's customer
---
Check and update your account on "My Page" and verify your purchase history and status. In the details sections, you can download again an item that you've already purchased.
Shade3D Online Store - My Page
---
Note for the customers who have purchased Shade 3D through the Mac App Store: We recommend to our dear Shade 3D users who have purchased Shade 3D on the Mac App Store and who are now willing to benefit from our special offers/upgrade possibilities to register as a new customer to our Online Store and provide us with an invoice or a proof of purchase on the AppStore (send to support@shade3d.co.jp).
---