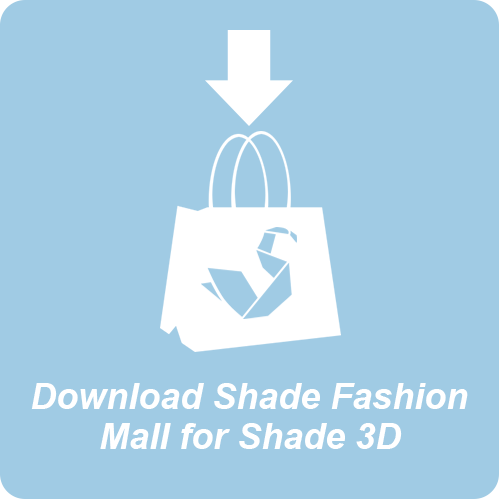 12,000JPY (Approx. $100.00 USD)
Please note that some parts of this content (folders in the Shade 3D's browser) are in Japanese. However, the quality of this object is not alterated.
---
Introduction
---
From the famous architectural design Studio Archouse!
A huge Fashion Mall named "Shade Fashion Mall" will host the best shops you will need to keep your weekends busy!
Two floors of high quality modeling including tables, lights, mirrors, escalators, displays and more!
Download this Shade 3D file and impressed your customers with high quality architectural assets created by professionals!
Want to learn more about Archouse? Please visit this page and read the interview of Eiji Imamichi, the director of Archouse!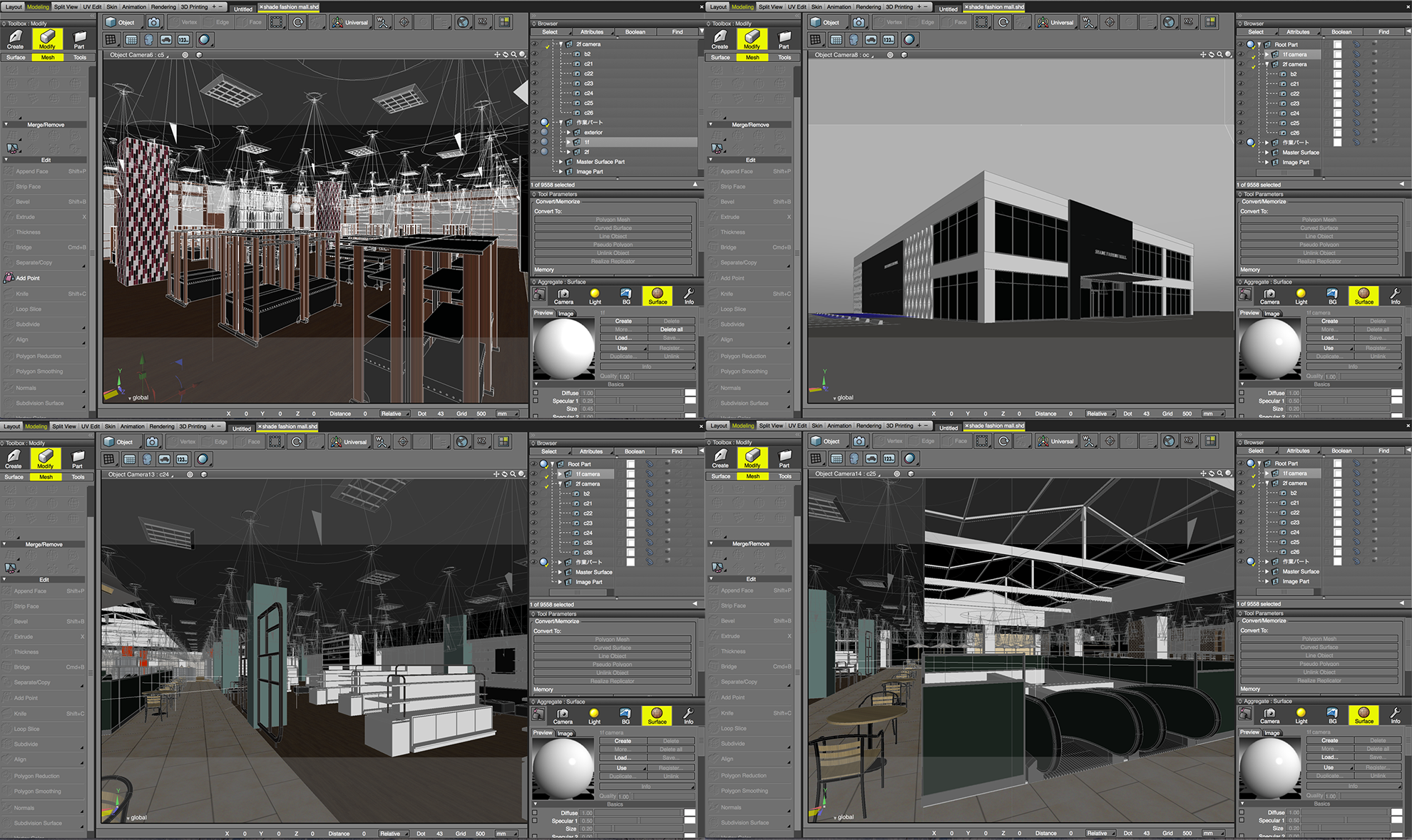 ---
Developer
---
Archouse
---
Installation Notes
---
Simply Download the *.shd file and open it with your version of Shade 3D.
---
Operating Environments
---
- Shade 3D all versions, recommended: ver.14 or later
- Windows: 7/8/8.1
- Mac: OS X 10.8/10.9/10.10/10.11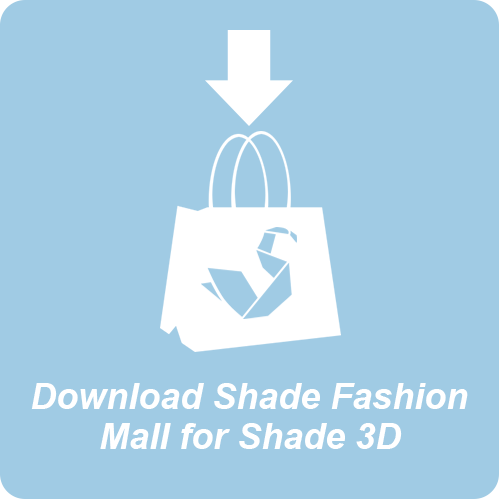 12,000JPY (Approx. $100.00 USD)