Website (in Japanese)

Meet Mr. Eiji Imamichi, the Director of Archouse, a company specialized in archictectural and interior design projects and see how Shade 3D helped the success of his company.

Shopping Malls, Restaurants, Cafeterias, interiors and exteriors, Mr. Imamuchi will walk you through his world and show you that there is only a small step between your screen and the real world.
When did you start using Shade 3D?
In the early 90's I was an Interior Designer/Graphic Designer. At that time, most of the works were executed with pencils by hand, colorized and presented to the clients. The 3DCG system was then still at its early stage and it was only the beginning of the revolution it will be few years later.
At that time, the personal computers were not so powerful (Machintosh II) and could not handle the comparison with what we have now. We were creating "project books" on the long run and all the illustrations were in 2D.
Shade 3D was already released but was still very expensive. There were few 3DCG software around, the machines processors were getting faster, so we decided to give a shot the Shade R1.
The whole process was still a bit heavy and a few amount of data could be handled at that time but with the processors increasing power, quickly, we were able to handle bigger projects.
The requests started to flow, architecture firms and design offices all wanted some 3D renders, so we were able to createe a 3DCG company.
Our orders were actually various and thanks to Shade, we were able to offer presentations with different "views" of the projects (drawing, 3D renders...) and in a short time. The possibility to give depth and volume to our presentation was something really exciting for our customers and with Shade 3D, we could give this feeling that was essential for our job.
So tell us, why did you choose Shade 3D?
We compared a lot of software, except their cost (laughs) most of the Japanese programs were related to the animation.
Shade introduced to 3D something that, at that time, was only for 2D, the "Bezier Curve" system. When starting something new, feeling comfortable is important as much as the intuitive use of the program you can do along with a good stability.
I was also attracted by some cool functions such as the "Sweep", "Revolve" and "Free Form Surface" that were making the creation process really easy.
Combining furnitures in space, basic elements and finally achieving a wide variety of results was really great.
Shade 3D is a very intuitive tool, I remember it almost seemed as easy as hand drawing, compared to the competition at that time, Shade 3D was the software to go for.
We heard that you often use no or few post processing software after your final render?
Well, that doesn't mean that some Photoshop's use is never involved (laughs), like adjusting colors, contrasts... ! But indeed we try as much as possible to go all the way with Shade's render.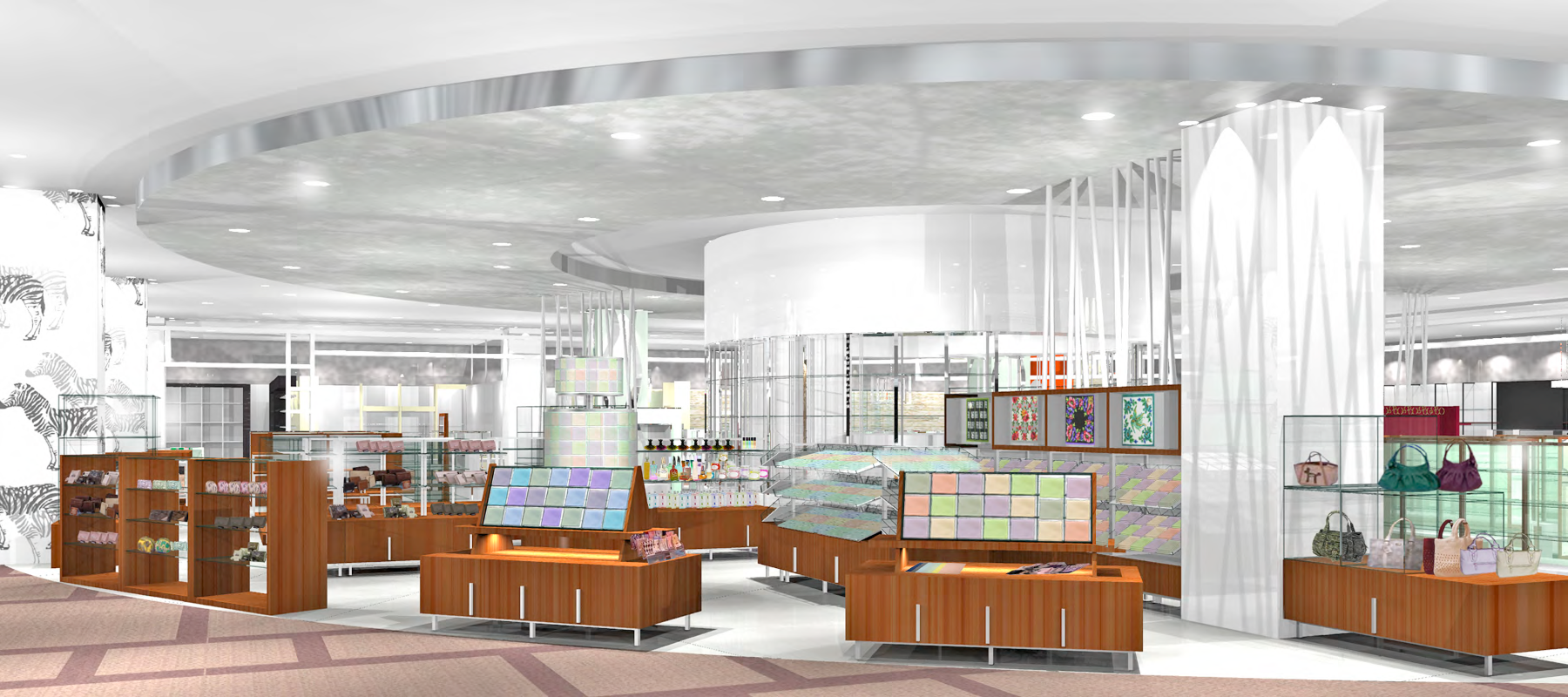 When using images for a competition's presentation, Photoshop is often used to add effects and improve the image, for the usual work, we use it as less as possible in the early stages.
For a project, we usually perform many changes and corrections and then, decide which is the best to select. First, some adjustments are to be made with the angles, the materials, the furnitures... before really entering the post processing stage.
What about the future? Any exciting projects with Shade 3D?
We surely have some fun and interesting plans coming soon. As much as the 3DCG world evolves quickly, more and more interesting projects opportunities will be available. In the near future, we will add some more features to our productions.
Do you have some expectations/requests for the next Shade 3D's updates?

Well, I am not sure of even using 1% of all the Shade capacities (laugh) but something nice would be to be able to optimize and customize the interface's space on the screen, like reducing the tools space and therefore, get a bigger window to see the object.

And maybe later, a function that would be dedicated to the CG pass, with grids and rulers options.

You really improved the rendering speed which is a great thing. In our industry, where we need to do a lot of rendering images, we always can use more speed, so ... the faster, the better!
Do you have some tips or advices to Shade users?
Advice? Well, when doing some CG pass, I always make sure to know exactly which components (pictures, materials...) I will be working with and also where the center of my render will be, the lighting... Only after getting ready, you can start to work and you will do a good job.
You also have to care about the human perception of a scene. Doing some CG is a great thing, but you should always keep in mind the human eye way of seeing things and arrange the whole thing to be as close as possible to the space's reality.
The CAD should only be seen as a "support" for your creativity but the fact that you can do and re-do many times the same scene and improve it thanks to the CG is a great thing for creators. Just keep in mind that technologie is a support to your creativity and the possiblities will be endless.
Shade 3D has now a MarketPlace, what items are you expecting to find there?
Some items such as furnitures and/or small articles that can easily be used in CG pass. When working with CG pass, most of the time, the problems are related to lights settings and their effects on the materials. You have to be able to work quickly on the camera angle, the materials choice and the light effects for the final image.
Thank you very much for your precious time.